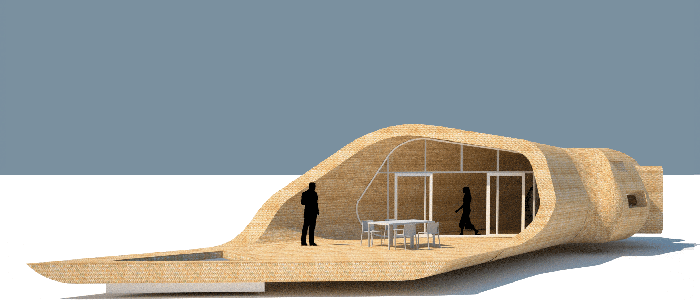 Concept
A house designed as a showcase to promote bamboo as sustainable building material, must be unusual and eye-catching.
Bamboo has been used for making everything from kitchenware to buildings for thousands of years in most Asian countries. Among the many beautiful methods of treating bamboo, highly sophisticated weaving techniques have been developed. Woven house is an attempt to take this tradition and use it in modern architecture and in a much larger scale than anyone have ever seen before. Birds are using weaving for making their nest from materials in their habitats.
Using the unique flexibility and strength of bamboo for weaving a vacation house, that appears futuristic and dynamic and gives a unique architectural experience, where walls, floors and ceiling is one continuously surface, that also can be shaped into sitting areas and shelves.
The woven bamboo surface can be a closed surface or semi-open to light.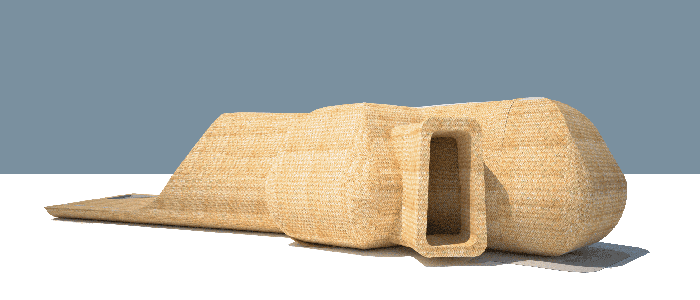 Location

Can be anywhere, but most importantly on a site where Bamboo is growing, so less transport is needed,
meaning less impact on nature, and in an area where there is a tradition of weaving bamboo.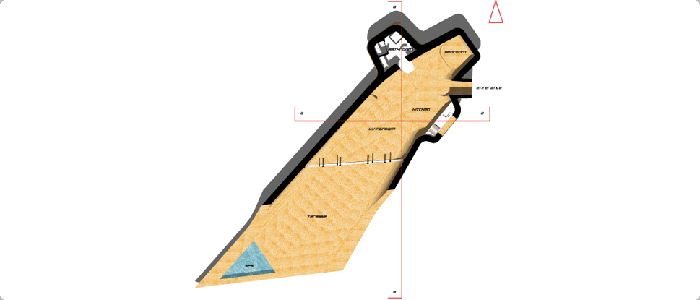 Construction

Heat shaped construction bamboo is used for making the framework of the building.
Roof is covered with bamboo shingles. Internal walls, floor and ceiling is woven bamboo.